Community Profile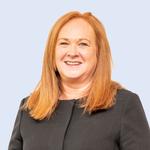 Catriona Schmolke
Board Mentor
Criticaleye
Catriona Schmolke FREng became a Non-executive Director at Scottish Water in November 2021, where she is also a member of the Audit & Risk Committee. Scottish Water provides all public water and sewerage services to over 2.5m households and in excess of 150,000 businesses. As the fourth largest provider of water and sewage services in the UK, it turns over some £1.4bn each year.
She joined the Board of NPL Management Ltd (based in London) in August 2022 as the NED responsible for Strategic Business Growth and as a member of the Audit & Risk Committee. NPL undertakes excellent science and engineering to deliver extraordinary impact for the UK and provide the measurement capability that underpins the UK's prosperity and quality of life. From accelerating new antibiotics and more effective cancer treatments, to developing unhackable quantum communications and superfast 5G, NPL's expertise is crucial in researching, developing and testing new products and processes.
Catriona is also a Trustee on the Board and Vice President of the Royal Academy of Engineering (RAE). She was previously an experienced executive with specialisms in sustainability, safety, business transformation, purpose-led strategy, decarbonisation and multicultural working. She is an engineer with over 35 years' experience in delivering infrastructure consulting services to international businesses, both private sector and major government agencies, with US-based JACOBS, where she held the role of Global Senior VP of Operational Excellence. She demonstrates a wealth of knowledge around strategic and granular ESG, operational execution, enterprise and project risk, post-acquisition integration and strategic change programmes.
Alongside various NED roles, she is the CEO & Founder of CharlieFive Ltd (
https://charliefive.co.uk/
), providing advisory on ESG and transformation. She is also a Visiting Professor at Newcastle University in Sustainability, Risk and Resilience. Married with three grown-up daughters, Catriona is based in Glasgow, Scotland.