Criticaleye's Community of leaders operating businesses, or divisions of global businesses, in Asia provides a rich tapestry of insight and information on the unique challenges executives in the region are facing. With exciting opportunities for growth and innovation, but often within very isolated roles, we provide leaders in Asia with peer support in order to establish best practice.
EVENTS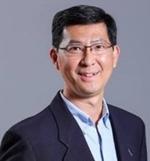 Criticaleye Asia Virtual Roundtable: Developing New Talent Strategies
This virtual roundtable provides a relaxed, friendly and confidential environment for executive directors and INEDs to listen, learn and share their perspectives on high performance leadership and ways to improve business performance.
Download Agenda


Further dates for your diary

CONTENT
Filmed Interview Series [more]