Chair & NED
Criticaleye is the peer to peer Board Community for Chair & NED
From individuals moving into their first Non-executive role to seasoned chairs, the increasingly complex role of the Non-executive is a recurring and highly relevant theme within the Criticaleye Community. We help NEDs deliver on their role, remain relevant and enhance their relationship with the executive team.
Events
---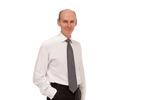 Chair Ready Masterclass: The Chair's Role in Reputation Management
At this Chair-Ready Masterclass, we will look at how a Chair responds to a crisis situation. How do they work with the CEO to address the problem? Who takes responsibility for communicating with external and internal stakeholders? What steps do they take to ensure that the right decisions are being made to manage an organisation's reputation?