Corporate
Criticaleye Membership Breakdown

We bring Corporate leaders value in a variety of areas. The following represents the top strategic and personal reasons our members have joined the Criticaleye community.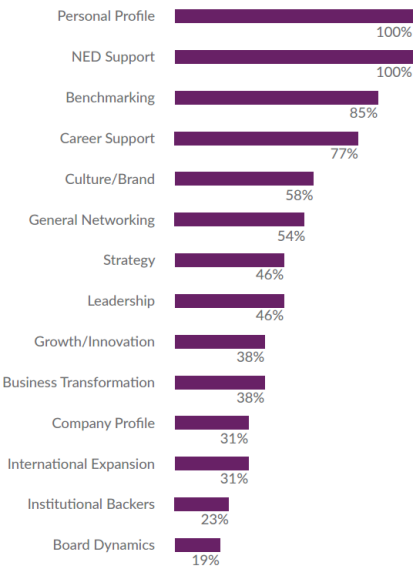 Please telephone us on +44 (0) 20 7350 5117 or email us at info@criticaleye.com if you wish to discuss our Executive Membership offering.
End