ADVISORY PARTNERSHIP
Getting access to senior executives and decision makers is crucial for professional services companies. How do you position your brand in the C-suite and showcase your expertise?
Criticaleye's Advisory Partners are an invaluable source of expertise within Criticaleye. They actively participate in all aspects of our Community, complementing the experience of our Executive and Non-executive Members with deep seated technical knowledge. In return, they receive access to C-suite executives and leaders and a unique opportunity to forge relationships with decision makers in an open and trusted environment. 
Criticaleye plays a key role as intermediary between our Advisory Partners and the Community, ensuring Partners are showcasing their knowledge in a way that delivers maximum value.
Engagement opportunities could include involvement in Roundtable discussions and webinars, Pop-up Boards, our regular communications with Members and connect directly with relevant individuals where there is a mutual benefit as well as presence at our large Retreats.
The two main ways for Partners to get involved is either through Advisory Membership or Partnering on specific Events and Programmes we run throughout the year.
How can we get even closer to senior decision makers?

How can we address the most pressing issues faced by senior executives?

How can we raise our profile as thought leaders?

How can we expose our rising stars to senior executives as part of their development?
Sustainability through Innovation and Partnerships - In this video, we ask leaders including Zahra Bahrololoumi, Executive Vice President and CEO. UK and Ireland (UKI), Salesforce, Michael Lewis, CEO, E.ON UK and Peter Lacy, Chief Responsibility Officer and Global Sustainability Services Lead, Accenture about the importance of innovation and partnerships to meeting sustainability goals.




Criticaleye Asia Podcast: managing complexity as a leader - Welcome to Criticaleye's Asia podcast series. Listen in to this discussion between Criticaleye's Managing Director Charlie Wagstaff, plus Min Yih Tan, SVP Global Mobility Network, Shell and Bhawna Gandhi, HR Director, Corporate Service, APAC, Sodexo. Please visit: podcasts.criticaleye.com for this and other leadership podcasts.



FIND OUT MORE ABOUT EVENTS & PROGRAMMES HERE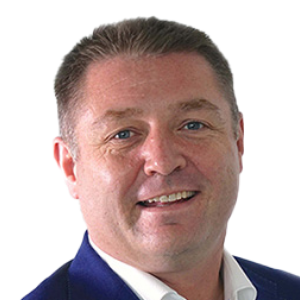 "Criticaleye has built a Community of close collaborators and has deep respect from the individuals who engage with them. We believe that fits with what we are trying to aspire to with Accenture and what we bring to our clients."
Peter Lacy, Chief Responsibility Officer & Global Management Committee Member, Accenture
CONTACT US ABOUT PARTNERSHIP OPPORTUNITIES